What We Offer
Free consultations and honest advice. Not salesmanship and puffery.
As an entrepreneur myself, I know how hard it can be to find legal services that are truly accretive to your bottom line. If it seems to you that many firms would rather focus on skimming off an ever-increasing portion of your revenue, you are not alone.

At Biek Law, I am committed to helping you grow and nurture your business. Have a legal problem that I can't help you with? I will help you find the right person for the job. My focus in all of my client matters is to become a trusted and indispensable resource for your business, even if that means just offering up some friendly advice.

I will also work with you to find a billing arrangement that meets your legal needs. In appropriate circumstances, I offer good faith estimates, flat-fee arrangements, or other hybrid solutions apart from the old standby billable hour. I will even advise you when I think the standard billable hour is probably your least-cost solution. Above all, I value predictability and transparency when it comes to billing, and I will do my best to address any pain points at the outset. Happy clients are loyal clients, and loyal clients with predictable costs are the best kind of clients: repeat clients.
Commercial Real Estate

(incl. purchase, sale, leasing, and property management)

Small Business/Transactional

(incl. financing, business formation, tax planning, non-profit law, etc.)

Residential Real Estate

(incl. management, landlord/tenant, zoning/code compliance, etc.)

Intellectual Property

(incl. trademark, copyright, non-disclosure, etc.)

Note: does not incl. patent law.
About Me
Big firm experience. Small town attitude.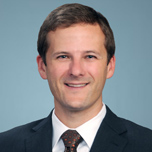 Aaron is licensed in North Carolina and has significant experience in real estate, small business, and non-profit law.
Experience
Aaron began his legal career as an associate in the real estate group at Moore & Van Allen, PLLC. While at MVA, Aaron gained experience representing developers, investors, and corporations, both large and small, in a wide variety of real estate transactions including acquisition and disposition, financing, development, and leasing.
Highlights of Aaron's experience include:
Lead associate representing hedge-fund backed investor group for large mixed-use development (retail/office) including disposition (>$100mm), operational financing (>$50mm), leasing, and advising on development, zoning, and easement issues.
Lead associate representing large corporate investor/developer of >1mm square foot office, retail/entertainment, and residential complex. Experience includes both acquisition and operational financing, leasing, management, and advising on development and easement issues.
Lender-side representation of national banks with respect to real estate assets taken as collateral for multi-million dollar syndicated credit facilities for national and multinational corporate borrowers.
Lead associate representing private equity group in acquisition and development planning for expansive master-planned residential community.
Education
B.A., University of North Carolina at Chapel Hill, 2002, with distinction, Phi Beta Kappa
J.D., University of North Carolina at Chapel Hill, 2012, with honors
Of Note
Licensed North Carolina Real Estate Broker, 2007
Legal Intern at The North Carolina Real Estate Commission, 2010
Participant, Community Development Law Clinic at the UNC School of Law, 2011
Volunteer, Habitat for Humanity
Bar Admissions and Professional Affiliations
North Carolina State Bar, 2012
North Carolina Bar Association - Real Property Section